C60 Business
Analytics Software
What can you do with an extra $1 per cube? We're committed to transforming the $700B building materials industry and helping RMC producers improve their margins by providing data-driven opportunities to action.
Gain the insights you need to improve your RMC business today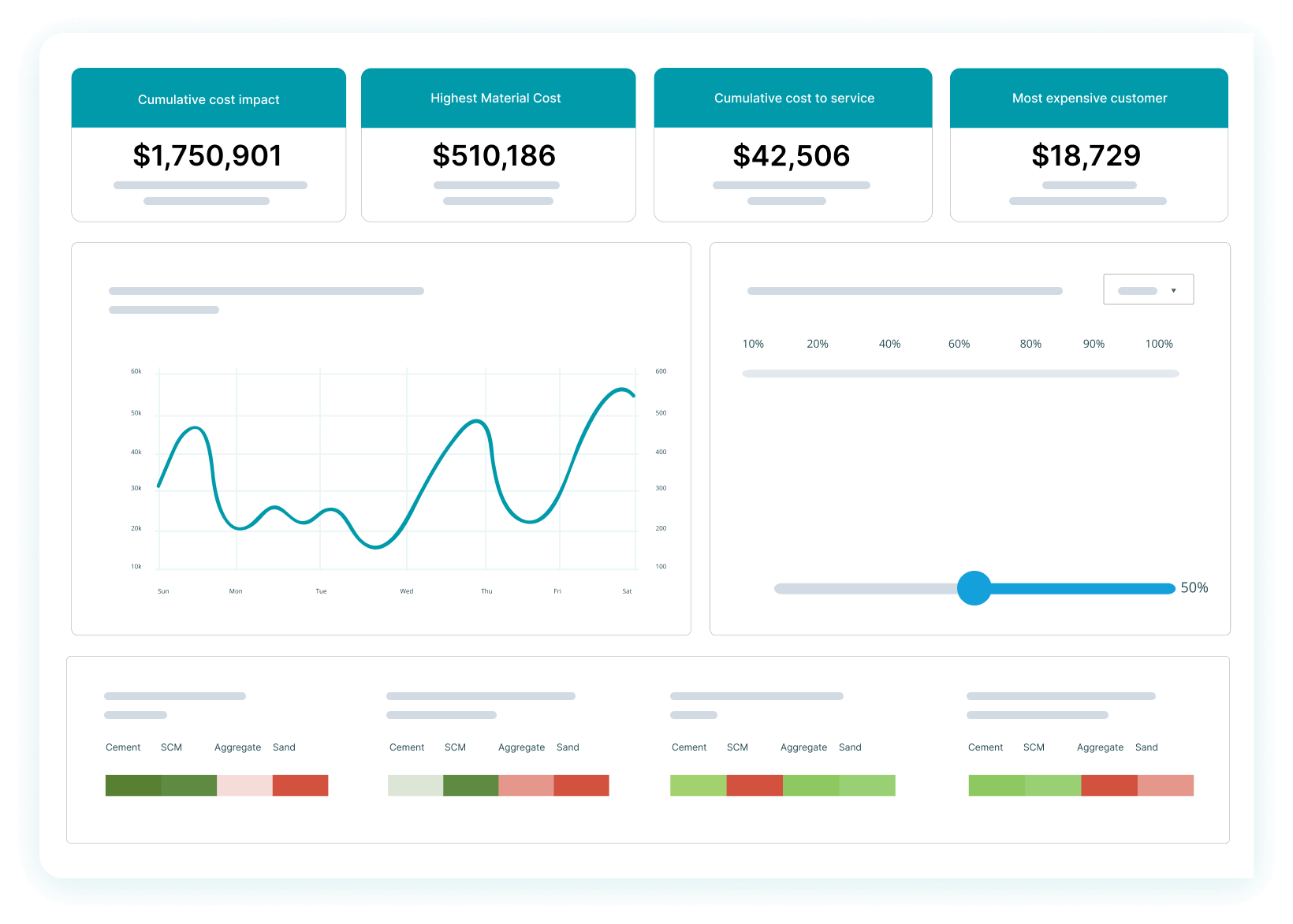 C60 generates dollar-quantified opportunities to action on your
sales, production, materials, and delivery.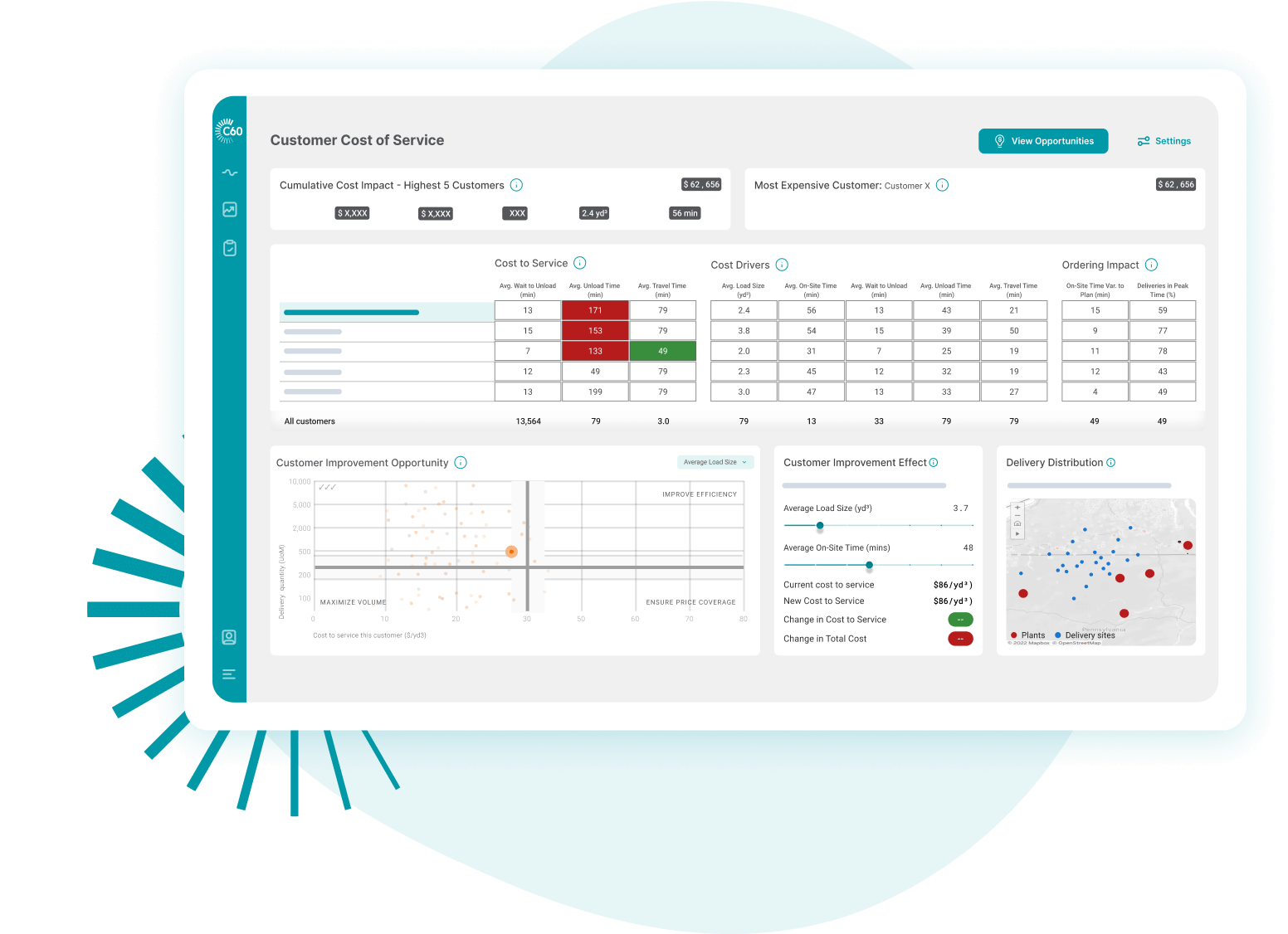 Sales
Optimize

your revenue strategy

Get actionable insights to determine which customers are the highest and lowest cost-to-service and why. Compare across customers and see where your biggest commercial opportunities lay.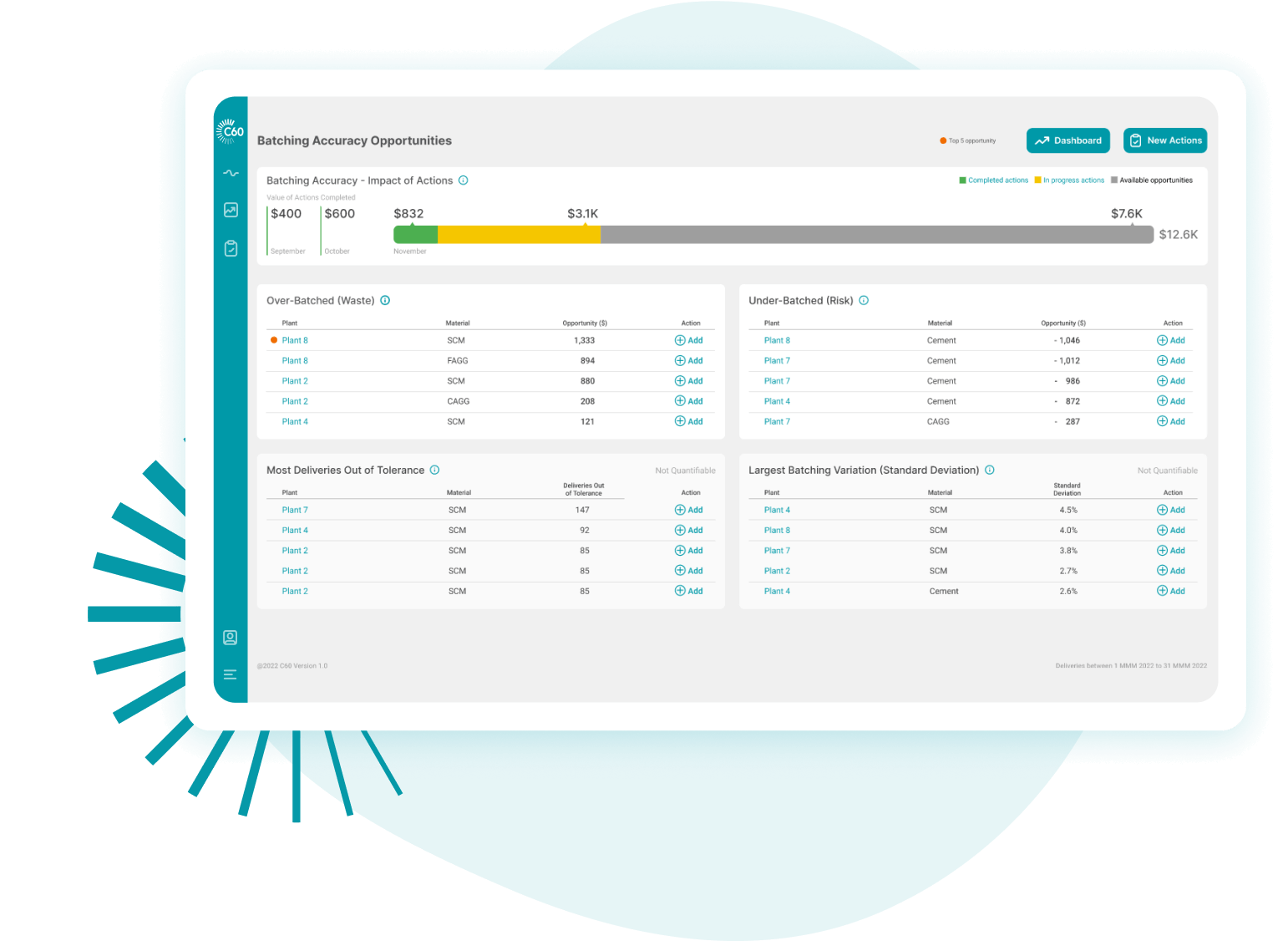 Production
Optimize

your batch plant performance

Gain actionable insight you need to quickly determine which plants have the most batching errors, the highest variability of batching accuracy and are driving up your operational costs the most.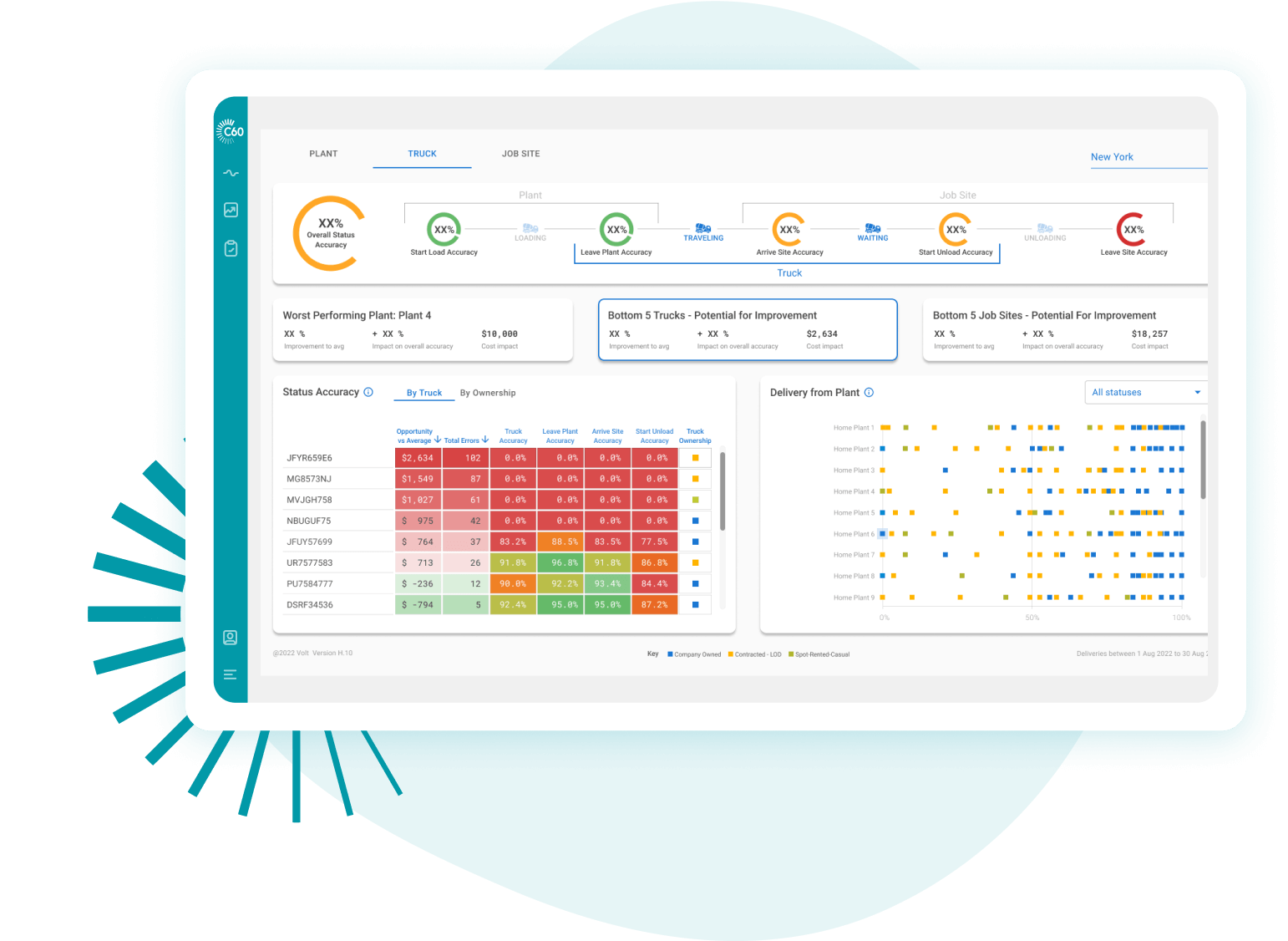 Materials
Optimize

the use of your raw materials

Keep your raw materials costs in line by improving the accuracy of your design yields. Take control of your cement costs and limit risk through instant identification of your over and under performing mixes so you can take action and save money.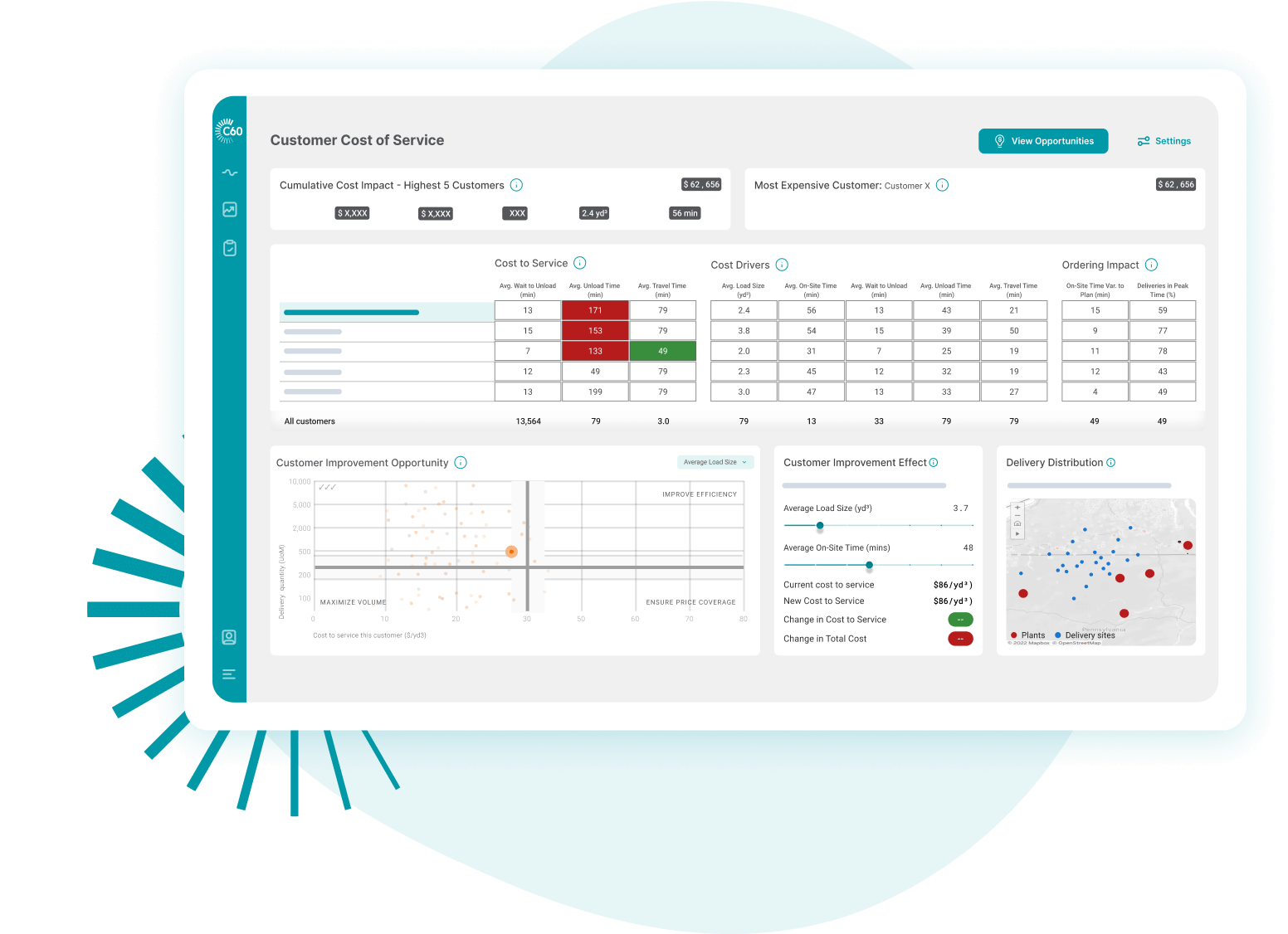 Delivery
Optimize

your delivery performance

Keep track and gain actionable insights to improve your in-house and spot RMC truck utilization, optimize the load capacity of different trucks, the status accuracy of your fleet and more