A
Solution Tailored

for Ready Mix Concrete Producers
Identify saving opportunities in your operations in under 60 seconds. C60 helps your RMC business improve its performance across the entire value chain by analyzing data across all business streams. Save money on raw materials, optimize production and delivery, and reveal profitable commercial opportunities with C60 insights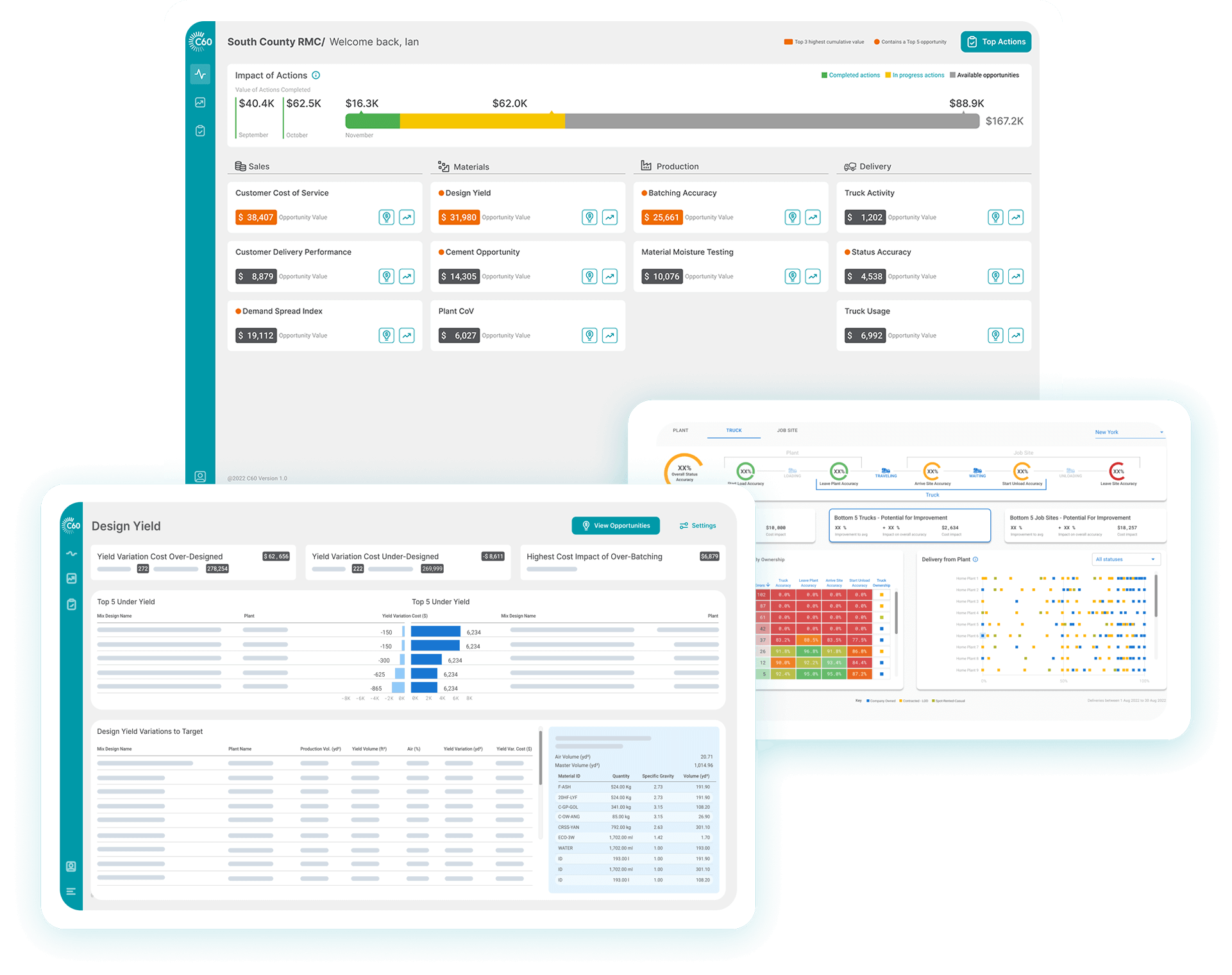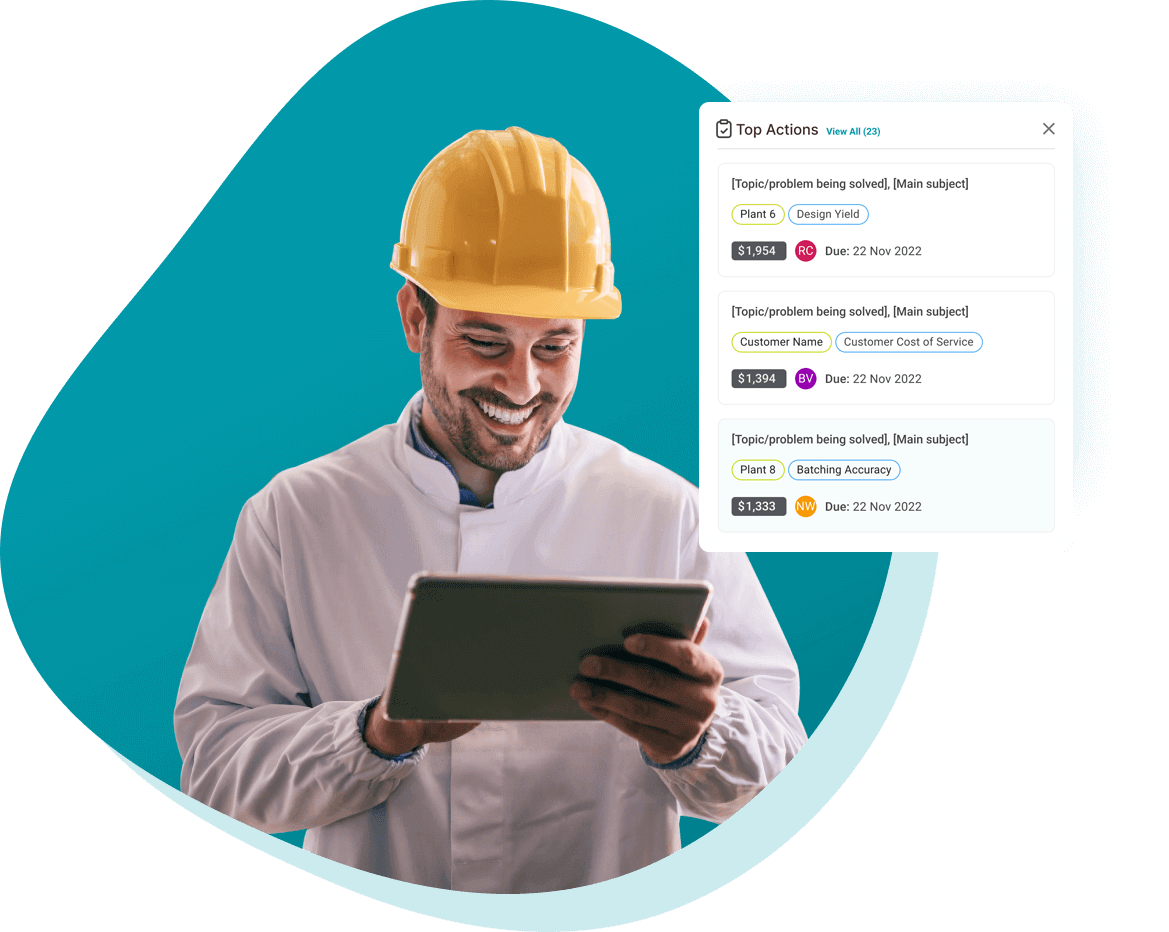 Focus on the
business decisions

that matter

Reduce the Noise. We help your RMC business focus on actions that matter to the bottom line, helping you do more with less. We know how hard it can be to stay on top of all aspects of your business in real time. Our software was built on top of our decades of RMC industry experience to target the key decisions that matter, from sales to production to delivery
Our co-inventors have helped identify $20M+ savings opportunities for companies worldwide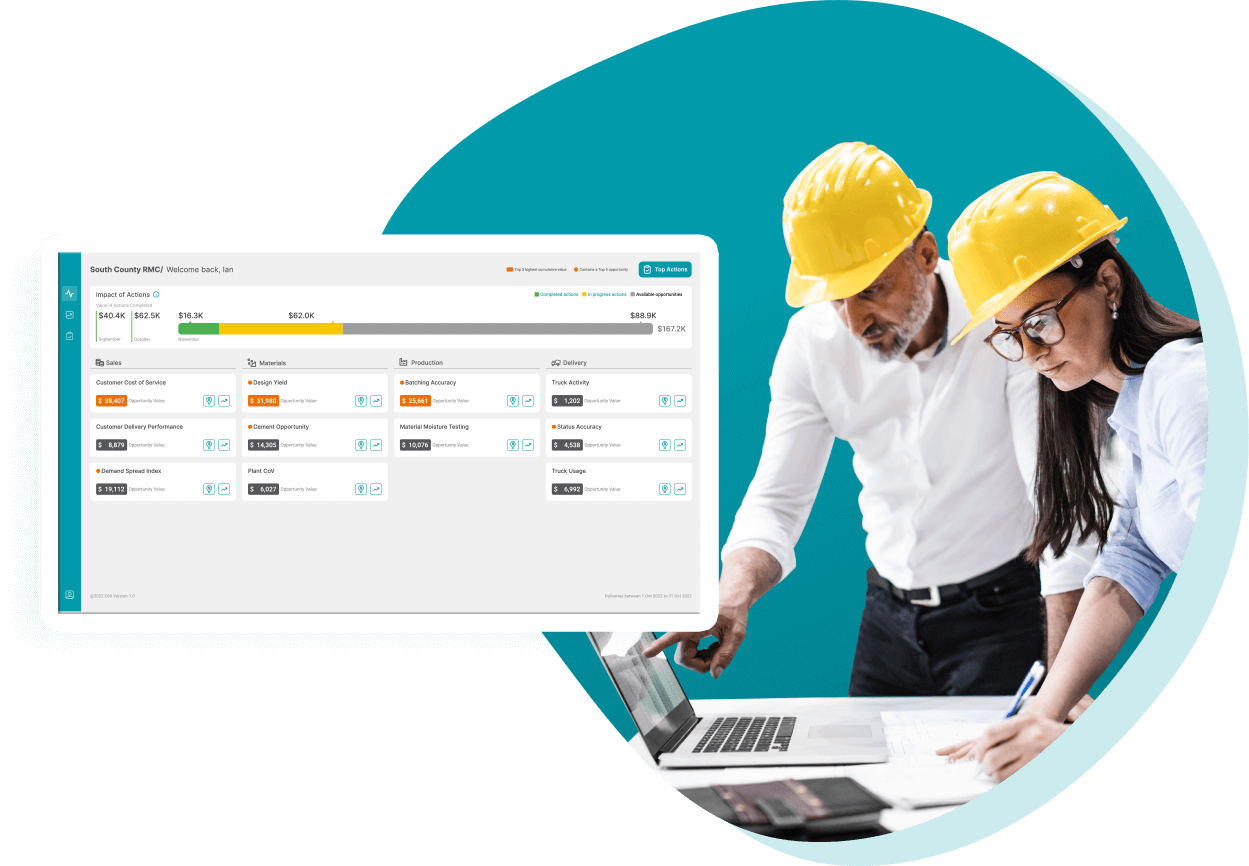 Discover
efficiency improvements

with RMC analytics

Capture inefficiencies across your entire business. Get dollar-quantified insights with specific improvement actions, helping you save money, operate with greater precision, and deliver a better experience for your customers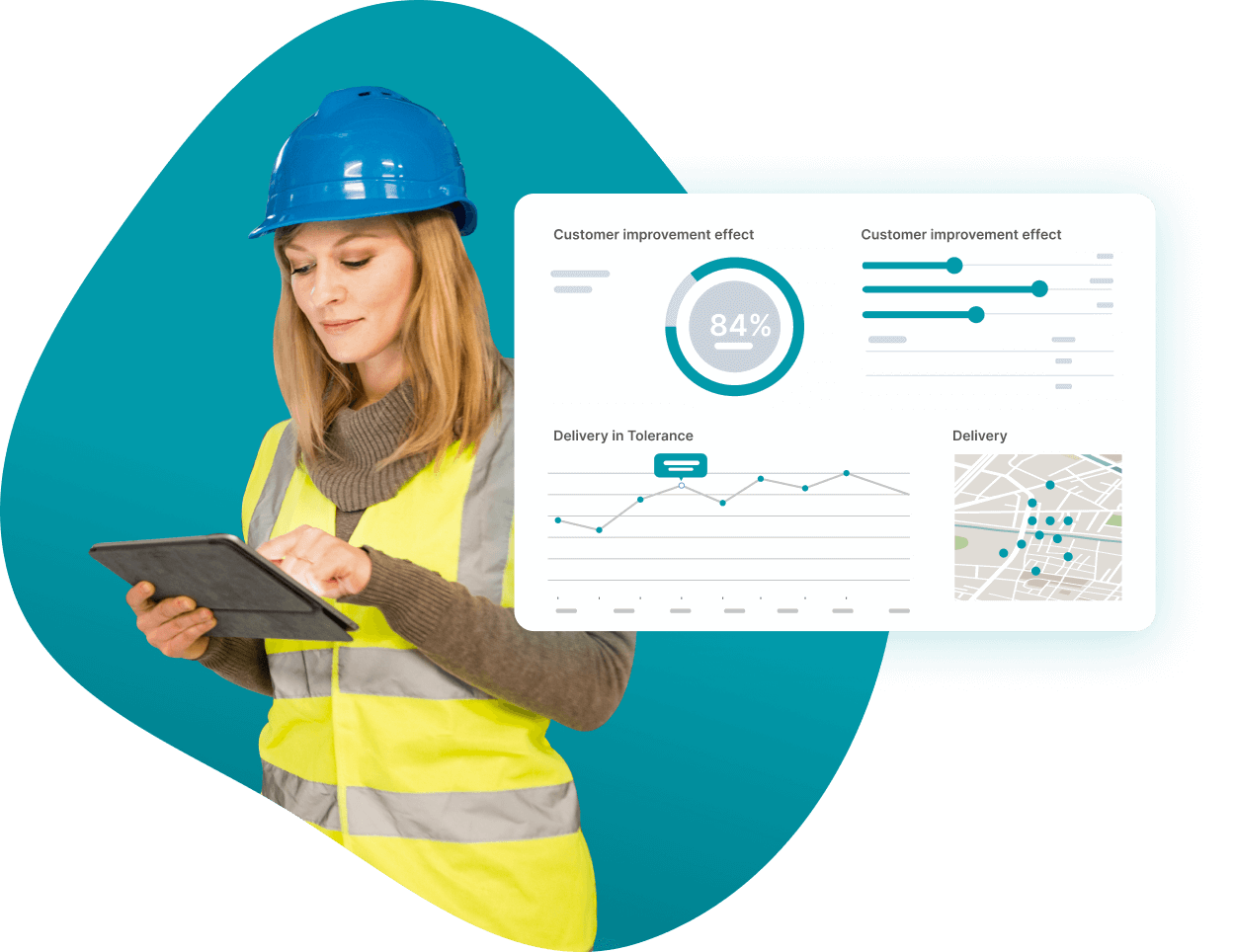 Quick and easy setup in hours.

No additional IT expertise required

Connect your systems to our safe, secure, and reliable cloud using our pre-built connectors. Get up and running quickly without additional IT effort.
Get the whole picture with a wide range of pre-built integrations
Integrate with your favorite RMC software solutions. Get the big picture of your business's operation in every aspect, leaving no detail untouched. Can't find your system? Contact us because we're always working on new integrations.